Cosmetic Dentistry in North Vernon, IN
As your comprehensive North Vernon dental practice, we're here to look out for more than just your oral health — we can also help you get the attractive smile you've always wanted! We provide cosmetic dentistry to fix any less-than-perfect features of your teeth. Dr. Desai or one of our other skilled dentists will have a one-on-one consultation with you to determine what it is exactly that you would like to change and what your options are to get there. Whatever your smile goals, we'll do our best to help you achieve them!
If you are at all concerned about the costs involved with cosmetic dentistry, we encourage you to speak with one of our team members about your financial options. We always strive to make it affordable to get the dental care you want and need.
Contact Us
Ever wonder how celebrities get those stunning, picture-perfect smiles? In many cases, porcelain veneers are the answer! Veneers have the power to completely transform your smile by fixing chipped, broken, worn down, or slightly misaligned teeth. They can also close small gaps between teeth and cover discoloration.
In the veneers procedure, we apply extremely thin sheets of porcelain to the front of your teeth. These sheets are uniquely placed to change your smile in exactly the ways you want. Because there is usually some prep work necessary for the placement of veneers, this procedure is permanent, giving you a long-lasting smile fit for the silver screen!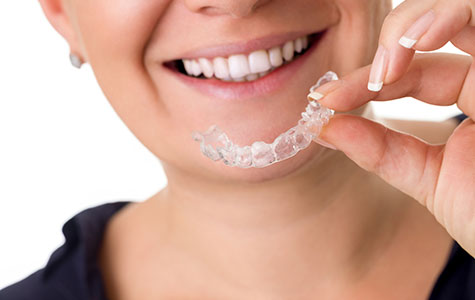 You don't have to settle for stained or yellow teeth. With custom tray teeth whitening, you can get professional results from home. We'll take an impression of your teeth to create custom whitening trays. Compared to kits you would find at the store, these trays are uniquely made for you so the whitening gel will be more evenly and effectively distributed on your teeth. Get ready for a whiter, brighter smile and a big boost in your self-confidence!
Dental Crowns
We can use dental crowns to cap, or encase, a tooth, changing its color and shape. An additional benefit of dental crowns is that they are durable and offer extra support, which is great for teeth that have been damaged or weakened. Modern dental crowns look just like natural teeth, and they are custom made to fit in flawlessly with your smile.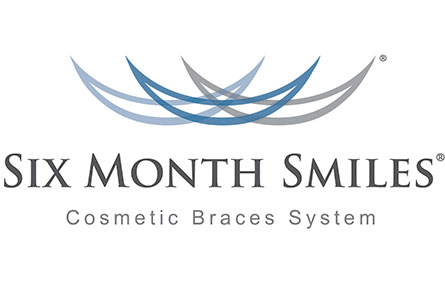 Six Month Braces
With Six Month Braces, a straighter smile can be yours in just a matter of months, rather than years! These accelerated braces use subtle tooth-colored brackets and wires to correct crookedness, crowding, and spacing. They're able to straighten your teeth in significantly less time because they focus specifically on the teeth that show when you smile. Six Month Braces use low force to move teeth, making them a safer option as well.
Traditional Braces
If you have severe issues with tooth alignment and gaps, traditional braces are a great choice for correcting your smile. Braces are a tried-and-true treatment that can fix complex cases in both teens and adults. They are also the more affordable orthodontic choice. With advancements in modern dentistry, braces are more comfortable than ever.
Make Appointment