Oral Surgery
Whether you need wisdom tooth removal or an emergency extraction, a certified oral surgeon is necessary for safe and effective removal of your teeth! At North Vernon Family Dental, we provide precise care coupled with long-term experience to make your tooth extraction both comfortable and successful. Call our office today to schedule an appointment.
Tooth Extractions in North Vernon
If you need a tooth extraction, you've come to the right place. We pride ourselves on our ongoing continuing education, long-term experience, and mastery in dentistry. Tooth extractions fall under oral surgery, and our oral surgeon has assisted many patients with routine tooth extractions, impacted wisdom tooth removal, and patients who require multiple extractions.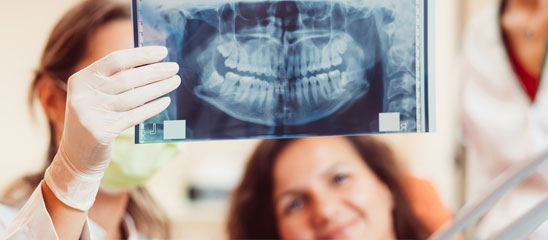 Wisdom Teeth Removal
Wisdom teeth are removed when they start growing in or preventively to stop crowding, misaligned bites, impaction, cysts, or even gum disease. We take X-rays to see how your teeth are coming in and discuss a personalized plan for your wisdom teeth removal.
Emergency appointments available
Experienced oral surgeon
Accommodations for special needs